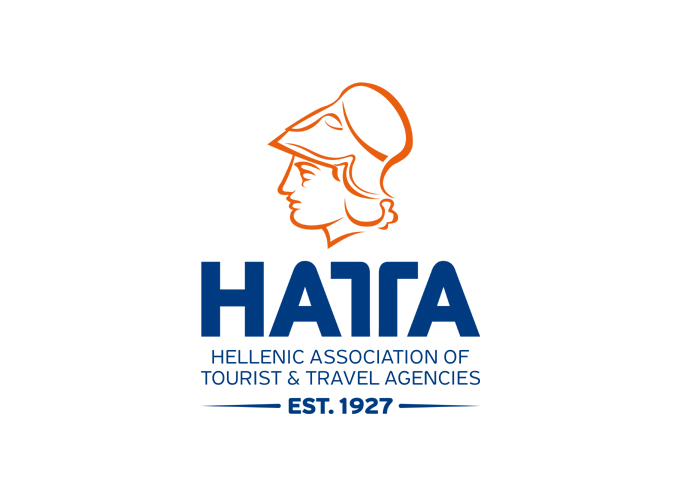 HATTA, the Hellenic Association of Travel and Tourist Agencies, was established in 1927. Since then, the Association has been contributing dynamically to the development and promotion of Greek Tourism, providing through its members a variety of differentiated services that have been supporting the country's developmental efforts while upgrading the quality of the tourist services offered.
HATTA counts 1.500 members all around Greece which employ approximately 18.000 people. At the same time HATTA is a trade union aiming at defending its members' interests.
Σύνθεση Δ.Σ. ΗΑΤΤΑ από 10/02/2023
President:
Nicholas Kelaiditis
Vice Presidents:
Angelos Labrou

Markos Spyromilios

Marios Kammenos

Secretary General:
Aristides Tsaldaris
Treasurer:
Vassilis Trigilidas
Director at Large:
Christina Bezantakou
Μembers of the Board:
Costas Anthopoulos

Michail Argiris

Kostas Ellinas

Evangelia Karabatzaki

Vassilis Kontos

Theodoros Makris

Efstathios Skretas

Lyssandros Tsilides
The members of HATTA
The regular members of HATTA are legitimately operating tourist and travel agencies that are active in all sectors of tourism such as:
*Incoming Tourism
*Outgoing – Domestic Tourism
*Ticketing
*Tourist Buses
Their activities include both traditional and thematic forms of tourism as well as the organization of all kinds of events within the framework of the legislation in force.
The associated members of HATTA are similar enterprises, cooperating with tourist agencies [Hotels, Transportation Companies (Air Carriers, Coastal Shipping Companies), Computer Reservation Systems, Tourist Real Estate, Tourist Agencies Suppliers etc], which share common interests as well as a common mission and the same concerns over the tourism development.
Representation Sector
HATTA is a member of:
* the National Board of Tourism
* the Committee of Crisis Management in Tourism
* the Committee of Appeals of GNTO
It is also represented:
* in the Coastal Shipping Council (SAS).
* in the Scientific Committee of OTEK for Tourist Guides
* in the APJC (Agency Programme Joint Council) of IATA (where travel agents and representatives of airlines, operating in our country, participate equally). HATTA participates with 3 members on behalf of the travel agents.
* in the Hellenic Organization of Standardization (ELOT)
* in the initiative for the Tourist Development of the Egnatia Motorway.
HATTA also:
*participates in the Association of Greek Tourism Enterprises (SETE), holding the Vice Presidency
*has created a Civil Non-profit Organization in order to support its developmental efforts.
HATTA Collaborations on an international level
HATTA represents Greece in the respective international and EU institutions:
*It is a member of ECTAA (European Community of Travel Agents' Association), the corporation aggregate of Travel Agents' Associations of the EU member states, where it is represented in the Board of Directors and its special thematic Committees.
*It is a member of UFTAA (United Federation of Travel Agents' Associations).
*It is a founding member of BAFTAA (the Balkan Federation of Travel Agencies Association), of which it holds the Presidency.
*It is a member of BSTC (Black Sea Tourism Cooperation).
*It has signed bilateral interstate agreements with corresponding Associations in other countries for the purpose of commonly promoting international tourism and the bilateral tourist relationships.
*It collaborates with the competent national authorities on interstate and international relations and participates in mixed delegations, representing the Hellenic tourist agencies' sector.
*It represents the Travel and Tourist Agencies sector in international meetings and other tourism-oriented events.
Activities
*It exerts its influence on the authorities for the promotion of Tourism and the Τravel Agencies sector,
*submits proposals, studies and memorandums and collaborates with international and national institutions for the solution of problems faced by travel agencies,
*is present in all kinds of developmental, operational, educational and social programs as well as in events that promote Tourism,
*expresses its opinions and positions through press conferences, announcements, publications and meetings,
*signs collective labour agreements with the Associations of
*Travel Agencies' employees
*Tourist Guides,
*collaborates with private and public organisations in order to ensure the most beneficial collaborations for its members,
*provides its members with legal protection and advice,
*provides daily information on circulars, resolutions and laws that directly affect the Association's members as well as on business collaborations, etc.,
*operates a training centre authorized by IATA for the acquisition of IATA-UFTAA Foundation Diploma,
*operates a training centre for the implementation of training, education and specialization programs,
*organizes fam trips for its members to different destinations and invites groups of special interest (Tour Operators, Travel Agents, Opinion Makers) to Greek destinations,
*participates in national and international Tourism fairs, thus ensuring its members' promotion in Greece and abroad,
*organizes events and meetings for information and exchange of opinions on tourism issues.
Διεύθυνση: Ξενοφώντος 14, 105 57 Αθήνα
Τηλέφωνο: 210-9223522
Φαξ: 210-9233307
E-mail: hatta@hatta.gr
Ιστοσελίδα: www.hatta.gr