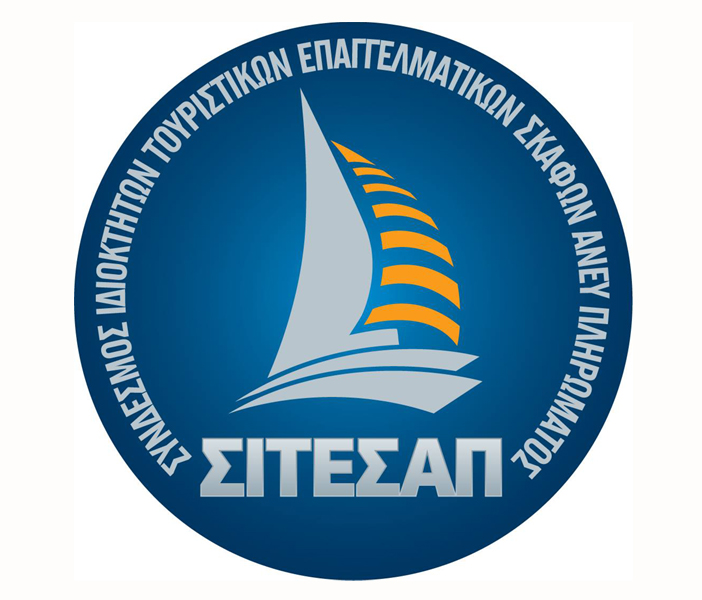 The HELLENIC PROFESSIONAL YACHT OWNERS BAREBOAT ASSOCIATION –SITESAP, official body of the Greek yachting sector, represents about 350 member-companies, managing and operating about 2500 charterable yachts, of all types (single hull, catamaran, sail and motor boats) and sizes up to 24 meters long. The Association was established in 1997 and its members are based in the Athens area and also throughout Greece in marinas and ports, in various coastal and island locations.
The Association is professionally representing the yachting sector to the Greek governmental and other authorities.Yachting bases are in many locations, the most important being in Athens , Piraeus, Lavrion Attica, Corfu, Lefkada, Rhodes, Kos, Volos, Skiathos,Paros, Mykonos, Kalamata, Zakynthos, Crete. We note that yachts inGreece can sail and reach more than 150 marinas, ports, berthing facilitiesof the Greek seas and more than 300 islands and inlets.
The Association represents an extensive and excellent portfolio ofpreferred highly trained and experienced professionals – for YachtChartering Cruising – in Greece. By sailing your chartered boat you can experience a fantastic exploration to Greece's most popular internationally renowned islands, an exciting sailing trip to the wonderful private coves,small uninhabited islands and the longest coastline in the Mediterranean(over 16000 kms).
Greece offers unforgettable nautical holiday experiences with endless variety of pictures and location to see.Sail the Greek islands – it's a rare experience
Members of the Board
President, Efthimios Bibis
A' Vice President, Konstantinos Chiotis
B' Vice President, Marinos Krestas
Secretary General, Dimitrios Delikaris
Treasurer, Laurence Kampanos
Address: Taxiarchon 14, Alimos 174 55
Telephone: (+30) 210 9841531
Fax: 210-7258487
E-mail: info@sitesap.gr
Web: www.sitesap.gr