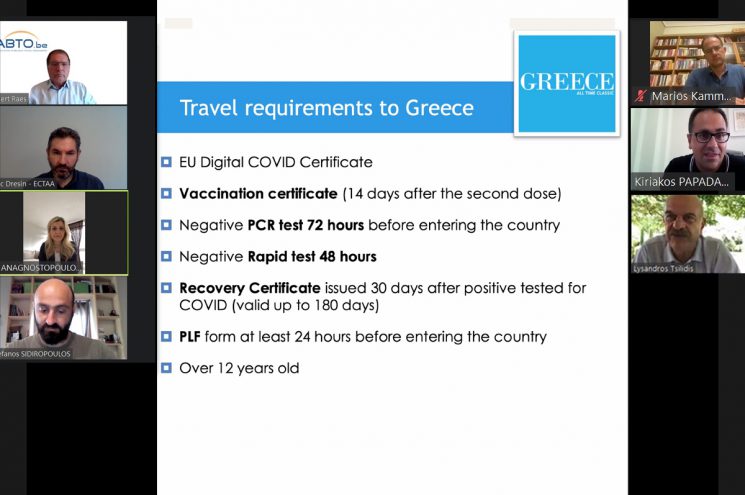 Three online presentations of Greece and its destinations took place in European tourist markets, organized by the Greek National Tourism Organization (GNTO) and ECTAA, with the support of FedHATTA.
The presentations took place on 29 June and 6 July 2021 for the Netherlands, the United Kingdom, Ireland and Scandinavia.
The aim of the presentations was to extend the tourist season and to highlight the least visited areas of Greece to European tourism professionals.