The German Travel Association put environmental protection front and center at its recent 71st conference in Messinia, Greece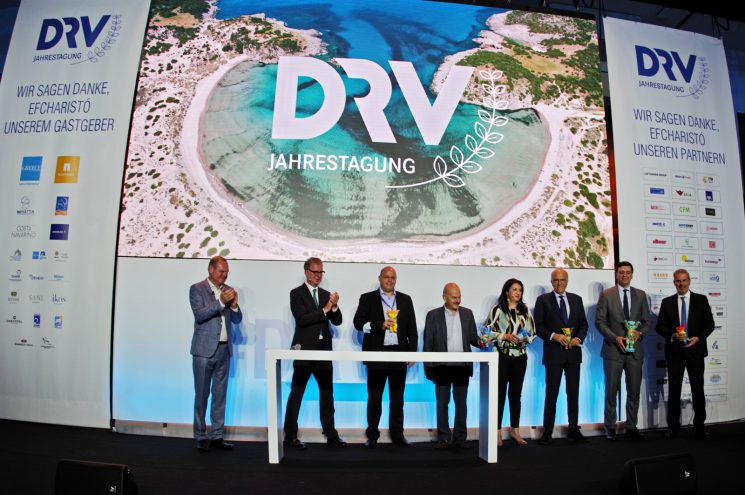 This year, the German Travel Association (DRV) held its annual conference, the association's 71st, at the Costa Navarino hotel in the Peloponnese.  The choice of Greece as the venue for the conference attests to the importance of destination Greece to the German travel market.
The event, held 28-31 October 2021, was organized by DRV and GNTO, with coordinating support from HATTA and FedHATTA.
The central theme of the conference was the need for environmentally responsible tourism. Especially the need for travelers to be clearly informed before booking about the impact of travel on the environment, but also for climate-neutral mobility as the only avenue to ensure freedom of movement in the long term.
The issue of environmental protection has emerged as a focal point for the tourism industry, and as DRV President Norbert Fiebig put it, "We need to focus on the Achilles' heel of travel: greenhouse gas emissions. Because only climate-neutral mobility ensures long-term freedom of movement."
The participating regions presented their destinations through exhibition stands in the meeting and discussion area of the conference. This was augmented with a full program of visits to major archaeological sites and tours for the participants in the conference.
FedHATTA President, Lysandros Tsilidis, said: "This event gave 450 German travel agents and journalists the opportunity to visit Greece and explore the participating regions. FedHATTA will continue to support similar events to bring tourism organizations to Greece in the near future, in order to highlight the unique advantages of our tourism product and develop winter tourism as well."
Event Sponsors
GNTO – Peloponnese Region | Fedhatta | HATTA | Costa Navarino Resort | Aegean Airlines | South Aegean Region | Region of Central Macedonia | Halkidiki Tourism Organization | Thessaloniki Tourism Organization, | Ionian Islands Region | Mitsis Hotels | Ikos-Sani Resorts | Grecotel Group | Maroulis Travel  | Athens International Airport | Ε.Α.Τ.Α. Municipality of Athens | Podimatas Audiovisual