DRV 2021 – Region of Central Macedonia, Tourist Organization of Halkidiki, Tourism Organization of Thessaloniki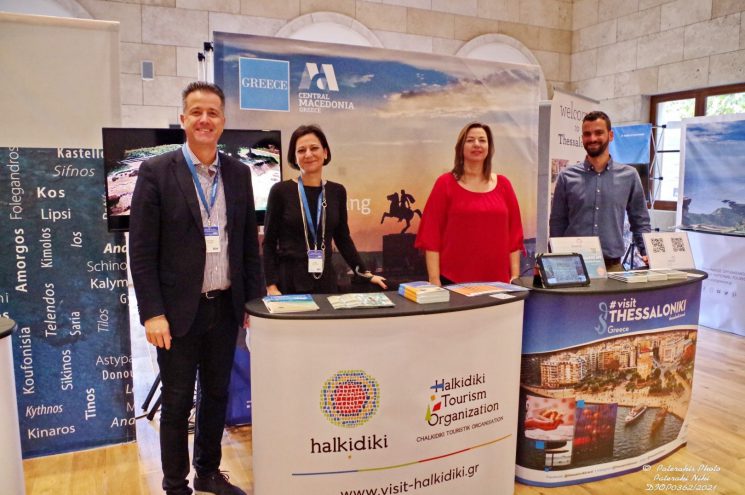 Miltiadis Nikolaou, Head of the Directorate of the Tourism Sector of the Region, presented to the participants Central Macedonia, together with Grigoris Tassios, President of the Tourist Organization of Halkidiki, and Grigoris Toulias of the Thessaloniki Tourism Organization. In this way the DRV delegates – members gained a vivid picture of the wider area.
The booth of the Region gave information to the German professionals and discussed with many of them, about the potential of Central Macedonia in providing a wide range of travel packages.