DRV 2021 – Ionian Islands Region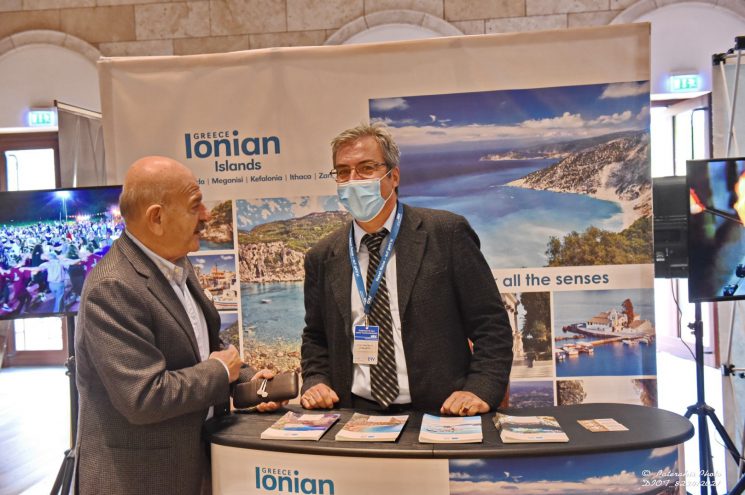 The booth of the Ionian Islands Region gave an overview of the infrastructure, the tourism possibilities and general information about the Ionian Islands to the delegates. The Deputy Regional Governor, Alexandros Alexakis, and Konstantinos Ypsilantis gave detailed descriptions to the German professionals, while the presentation of the islands was made by the Deputy Regional Governor in the conference room.
It was a wonderful opportunity for German tour operators to have a concise look at all the islands of the Region at the same time, learning about the distances, about the sea and land themed forms of tourism, and about the tourism services provided in general.