Greece has a strong presence in the international tourism exhibition SATTE GenX, the largest in South Asia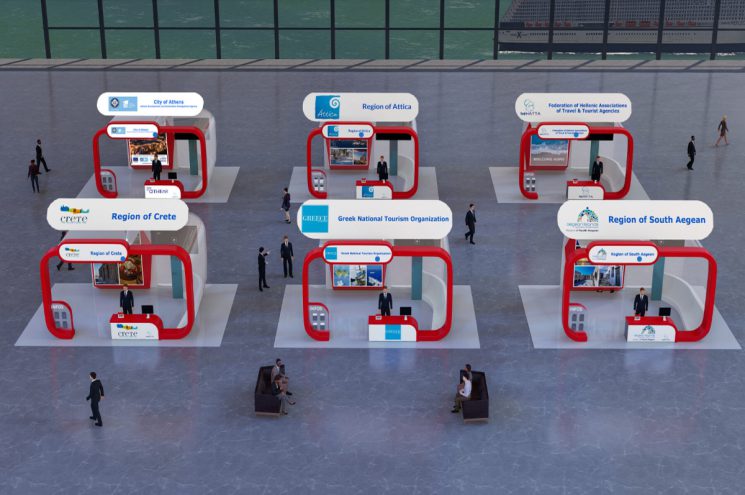 FedHATTA (Federation of Greek Associations of Travel & Tourism Offices) organized the presence of Greece in the international tourism exhibition SATTE GenX, taking place 5 and 6 October 2020, online.
The Greek participation aims to maintain vigorous contact especially with the Indian travel market, in spite of the challenges posed by the pandemic. Greece is a popular destination for Indian travelers, as reflected by growing visitor arrivals from India in recent years.
With the support of the Ministry of Tourism and GNTO, a broad presentation of our country in the exhibition was produced, including a video and digital publications presenting the dynamics of Greece with targeted information for Indian travel professionals. GNTO is active in the exhibition with a digital kiosk providing information and constant communication with visitors.
FedHATTA is hosting the Regions of Attica, South Aegean, Crete and This Is My Athens, the Tourism Office of the City of Athens, as part of the Greek participation in the exhibition. Images, videos and presentation of tourism infrastructure combine to promote Destination Greece in the large Indian market.
The Greek Minister of Tourism, Haris Theocharis, addressed a greeting at the opening of the exhibition, outlining the protection measures that Greece takes daily to manage the health crisis. Greece, he said, will always be a destination filled with memorable experiences for travelers from around the world.
The opening ceremony was attended by the Minister of Tourism of India, Prahlad Singh Patel, the Minister of Shipping of India, Mansukh Mandaviya, the Minister of Tourism of the Maldives, Abdulla Mausoom, and the Minister of Tourism of Saudi Arabia, His Excellency Ahmed Al Khatib, among others.
Lysandros Tsilidis, President of FedHATTA, stated: "We aim to regain lost ground, and keep a strong and dynamic presence in a large tourist market, which is eager to travel to Greece again at the first opportunity."