FedHATTA promotes Jordan as a religious tourism destination for Greeks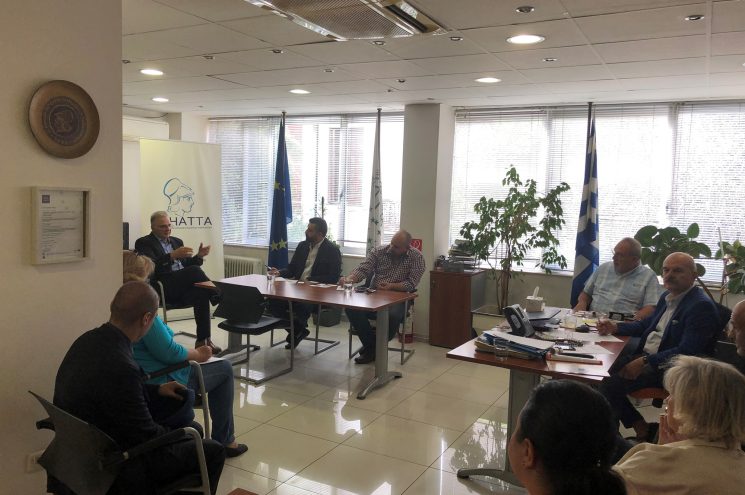 The Federation of Greek Travel & Tourism Bureaus, FedHATTA, responding to a call from the Jordanian Tourism Organization, the Jordanian Ministry of Tourism and the Jordanian Embassy, ​​hosted members of the country's Tourism Organization in Athens.
At a special event held at the Federation's offices on Wednesday, September 25, with the participation of Greek travel agents, members of FedHATTA Associations, and Jordanian tourism professionals, Jordan was promoted as a tourist destination in the Greek tourism market.
During the event, participants discussed the prospects of cooperation between the two countries in the field of tourism, as well as the opportunities and obstacles that may arise in conducting bilateral business. Participants included members of the Jordanian Tourism Organization: Ahmad Al-Hamoud (marketing manager) and Amer Al-Twal (religious tourism specialist), the Honorary Consul of Jordan, Despina Manta, and the president of FedHATTA, Lysandros Tsilidis.
Tourist bureaus also had the opportunity to discuss closely with members of the Jordanian mission and to explore collaborations, particularly on religious tourism, which is a particular draw for tourists in Jordan.