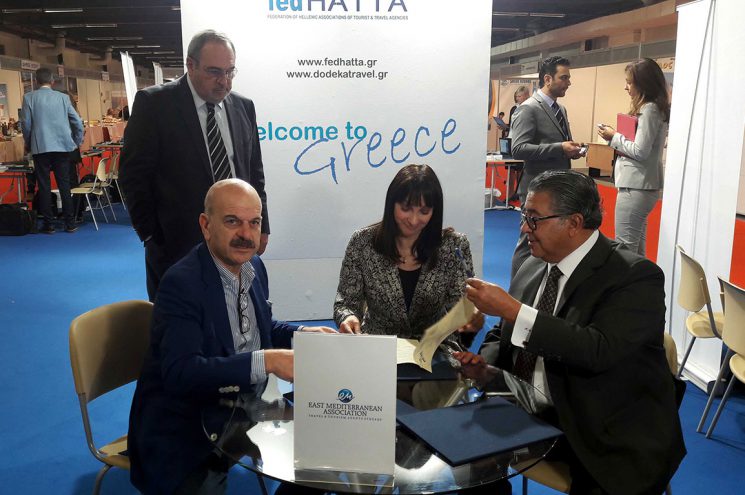 Deep ties of history and bonds of warm friendship bind Greece and Egypt together. Both countries have important tourism industries, and it is therefore natural for FEDHATTA to seek and develop cooperation with its Egyptian sister association ETAA.
In October of 2017, ETAA joined FEDHATTA's initiative EMTTAAS. The cooperation agreement was signed during the MITE Exhibition in Athens, in the presence of Greek Tourism Minister Elena Kountoura. Nader El-Biblawi, President of ETAA, signed on behalf of the Egyptian Association. Mr. El-Biblawi also participated in the exhibition with a significant delegation of leading Egyptian travel professionals, at the invitation of FEDHATTA.
Through EMTTAAS, our Association aims to develop the tourism sector in the greater region of the Eastern Mediterranean. ETAA and our Egyptian colleagues are an important component in this aim and we are delighted to have them as members in EMTTAAS.