The DRV conference in Greece was a celebration of substance for tourism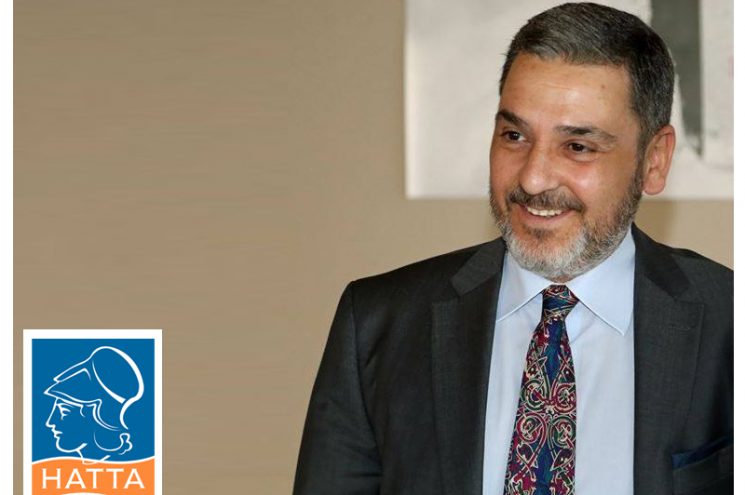 By Nikolas Kelaiditis, President of HATTA
On October 28-31, at a difficult time for international tourism, the powerful Association of German Tavel Agents, DRV, traveled with German journalists to Greece to hold their annual conference here. This is very important for us, because we have proved in practice that we are a safe destination, and that we can handle well the balance between safety measures and tourism. In fact, the Minister of Tourism, Vasilis Kikilias, received an award from DRV, precisely for this reason.
But it is also an important event because we had the opportunity to enjoy the presence of 450 German colleagues, who got to know the Greek infrastructure, through the presentations of the participants in the conference, and from the organizations that were at the Costa Navarino Hotel for the three days of the conference.
The Regions of Peloponnese, South Aegean, Ionian Islands and Central Macedonia together with the Tourism Organization of Thessaloniki and the Tourism Organization of Halkidiki, presented a picture of year-round, high quality tourism to the German professionals. Our partners, Maroulis Travel – Podimatas Auviovisual – Mitsis Hotels – SANI & IKOS Resorts – Grecotel Group – Athens International Airport – EATA Municipality of Athens, and of course Costa Navarino, presented through their participation and the exhibition stands their product, and greatly contributed to the success of the event.
I would also like to thank Horizon Travel, which helped with the organization, Alexia Panayotopoulou, who undertook much of the coordination, and the Landlife office, which organized the delegates' tours of the important archeological sites in the area. Let me emphasize that the conference was an event of DRV and GNTO, with the coordination of HATTA and the support of FedHATTA.
As part of our discussions with our German colleagues, a DRV-HATTA Memorandum of Understanding (MoU) was signed, which includes B2B meetings, presentations of Greek destinations, and networking opportunities between Greek and German professionals. This Memorandum will soon bear fruit for our tourism.
On the part of HATTA, I would like to thank all those who supported us in this effort, and we look forward to organizing similar events in the near future.