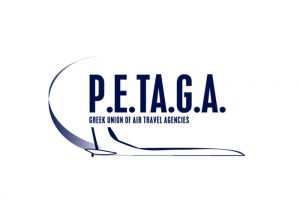 The Greek Union of Air Travel Agencies (P.E.TA.G.A) rallies around the knacks of doing business within tourist offices that deal with the organisation of all nature of travel, whether it be to domestic destinations or to destinations abroad (outgoing business), that as a rule include airline movement. Travel for recreation or travel for professional reasons, individual or organised group travel, these are the customers that make up our clientele. Leading travel agencies within the tourism sector, but also intermediate and smaller ticketing enterprises make up the overall family of P.E.TA.G.A.
The role of this Union has been catalytic concerning the structure of the tourism sector and the confrontation of varied and complex situations – which is not always easy. The constant and constructive collaboration with government and business partners, such as the airline companies, the reservations systems, etc., constitutes the basic concern of P.E.TA.G.A, and it does so as a reliable interlocutor, adviser and partner.
The radical reformation in air transport that's taking place on a global level and which leads to essential changes in our businesses is the subject of systematic study and the adaptations needed to the framework of interests of enterprises of our sector.
Board of Directors
George Maroutsos: President
Michael Maragkopoulos: Vice President
Christos Kivernitis: Secretary General
Dimitrios Mattheos: Treasurer
Athanasios Grapsas: Member
Evangelos Theodosiou: Member
Konstantinos Oikonomou: Member
Διεύθυνση:Ξενοφώντος 14, 105 57 Αθήνα
Τηλέφωνο: 210-9223522
Φαξ: 210-9233307
E-mail: info@petaga.gr
Web: www.petaga.gr