Joint development of travel flows between Georgia and Greece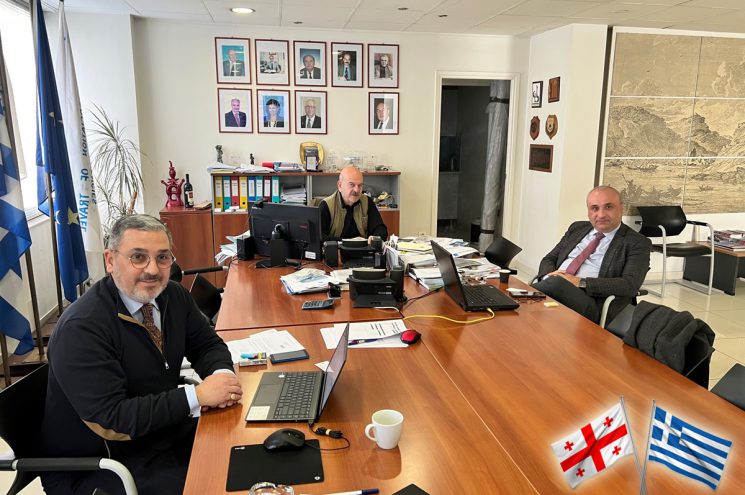 The Consul of the Georgian Embassy in Greece, Marjanidjze Ilia, met with the President of FedHATTA and the President of HATTA on 13 February, to discuss travel flows between Georgia and Greece, and to convey the message that the Georgian national tourism organization would like to expand tourism between Georgia and Greece.
FedHATTA welcomed the meeting as part of its continuous efforts to develop new business for the industry and build international cooperation. As Mr. Tsilidis stated, "International cooperation is crucial both for tourism recovery, and sustainable growth of tourism. The Georgian market is a growing purchasing power for our country, and the promotion of organized outbound tourism will benefit both sides."
During the meeting, a number of actions were planned to promote the destinations, and the organization of familiarization trips in order to further inform the tourist agents.