FedHATTA Strategic Partner for the Ground-Breaking Event: World Outdoor Gymnastics Gala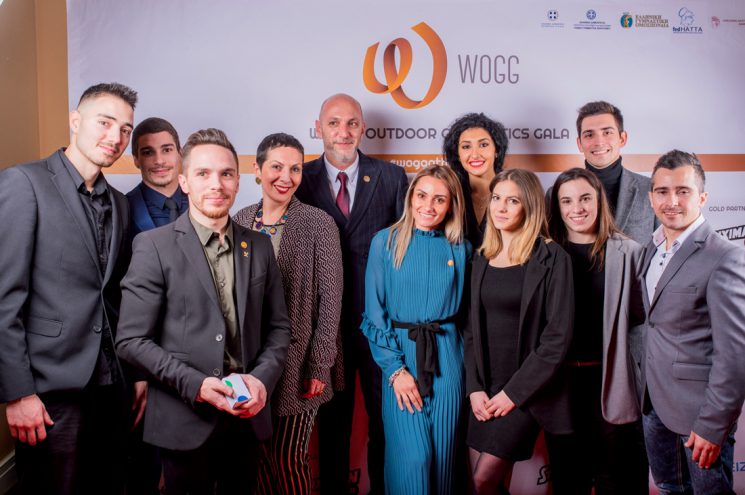 Preparations are heating up for the World Sports Gymnastics Gala (WOGG), which will be held on 7 July 2019 at Kallimarmaro – the Panathenaic Stadium, venue of the first modern Olympic Games in 1896.
WOGG will impress the audience in the historic stadium, by combining the classical history of the Olympic Games with modern technology. 20 Greek and 20 foreign leading Olympians, representing 20 different countries, are invited to compete in three Olympic gymnastics events against their perfect digital selves – their WOGGATAR.
For the first time in such an event, the spectators will also be the judges, by awarding marks for the performances online. The athletes will win cash prizes, with the amount depending on the marks awarded by the spectators. The event will also revive the ancient practice of athletic sponsorship, as the Greek athletes will vote to honor the best sponsor.
WOGG's golden ambassadors are Olympic gold medalist Lefteris Petrounias, world champion Vlasis Maras and our champions Vasiliki Millousi, Varvara Filiou, Nikos Iliopoulos, Evangelia Plyta, Lila Kasapoglou and Apostolos Koutavas.
WOGG's strategic partner is FedHATTA, which has undertaken to host the top foreign Olympians, who will be honor this great event with their participation.
FedHATTA, through HATTA, has secured a significant ticket discount for member travel agencies wishing to include the event in their programs.
We invite you to spread the word and become part of this unique event, which is expected to turn the spotlight of international publicity on Greece.
For more information: contact us at 210-9223522, Georgia Apostolopoulou, or email us at hatta@hatta.gr.  See also: www.wogg.gr  Facebook  Instagram
Note:
The WOGG organizing team is looking for volunteers for the July 7th Gala. In case you wish to participate and support the event you can find information at https://www.wogg.gr/ethelontes.