FedHATTA at the 1st TÜRSAB International Forum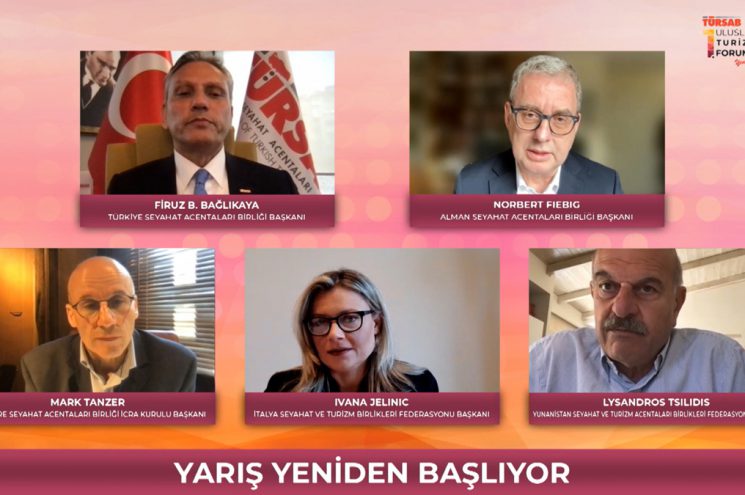 Turkey, Greece, Germany, Britain & Italy discuss the future of organized tourism
The 1st International Tourist Forum of the Association of Tourist Agencies of Turkey, TÜRSAB (1st TÜRSAB International Tourism Forum), took place on April 20, was attended by the President of the Federation of Hellenic Travel & Tourism Agencies (FedHATTA) Lysandros Tsilidis.
The Forum was organized by TÜRSAB and took place online.
The panel of the Forum entitled "The race is heating up," moderated by the President of TÜRSAB, Firuz Baklikaya, was attended by the President of the German Travel Association (DRV), Norbert Fiebig, the General Manager of the Association of British Travel Agencies (ABTA), Mark Tanzer, the President of FedHATTA, Lysandros Tsilidis and the President of the Italian Federation of Travel and Tourism Associations (FIAVET), Ivana Jelinic.
The participants had the opportunity to share the state of tourism in their respective countries and the latest trends observed among tourists. The panel was also an opportunity to share practices that each country has followed and will follow in view of the tourist season, as well as views on the fastest possible restart of tourism in the post covid-19 era.