Great prospects for Greece in the Slovak market Meeting of entities for the opening of tourism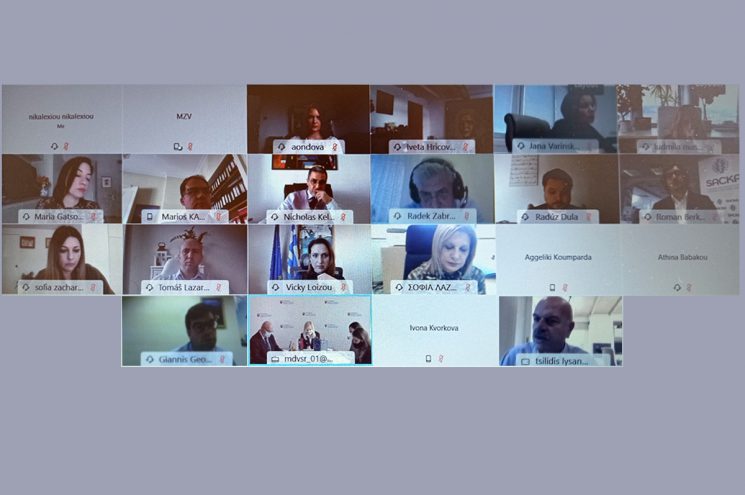 The Federation of Hellenic Associations of Travel & Tourist Agencies (FedHATTA) participated in a teleconference between tourist organizations of Greece and Slovakia, organized on Thursday 28 January 2021 by the Embassy of Slovakia in Athens. The aim was to discuss developments in the field of international travel and the strengthening of the cooperation between the two countries in tourism.
The teleconference was held with the participation of the Ambassador of Slovakia, Mrs. Iveta Hricova, the State Secretary of the Ministry of Transport and Construction of the Slovak Republic, Mrs. Katarína Bruncková, the Deputy Minister of Tourism of Greece, Mr. S. Zacharakis, the Secretary General of Tourism Policy & Development of Greece, Mr. V. Loizou, as well as representatives of the two Ministries of Greece and Slovakia and of GNTO.
The meeting was also attended by the Presidents of Tourist Agencies Organisations FedHATTA (L. Tsilidis, President), HATTA (Mr. N. Kelaiditis, President, M. Kammenos, Vice President and Treasurer of ECTAA) and SACKA – Slovak Association of Tour Operators and Travel Agents (Roman Berkes, President and Jana Varinská, General Secretary), as well as representatives of SETE (M. Gatsou, General Manager) and BTS – Bratislava International Airport (Radek Zábranský, Director of Aviation and Strategic Marketing, Adriana Ondová, Aviation & Strategic Marketing).
The representatives of the Ministries of Tourism of the two countries informed the participants about the support of tourism by the State during the pandemic and their initiatives in this direction.
The ways to "open" tourism in 2021, the expectations of the tourism industry and the readiness of tourism businesses were also discussed.
Greece was the third most popular destination for Slovaks for long-term vacations and, despite the pandemic, great opportunities still exist to further develop the mutual relations between the two countries in tourism.
The President of FedHATTA, Mr. L. Tsilidis, expressed his expectation for common and clear rules in all EU Member States where travel is concerned. He also made the network of travel agencies of FedHATTA available to the Slovak tourism professionals, in order to make an organized promotion of Slovakia in our country, and vice versa.
Special mention was made to the very good relations that have developed between the two Associations of travel agencies, which are also members of ECTAA, as well as the cooperation between them for the strengthening of business relations between their members. In addition, the importance of the role of travel agencies / tour operators in the tourism chain was stressed, of which they are a key link.