New avenues for tourism cooperation with Albania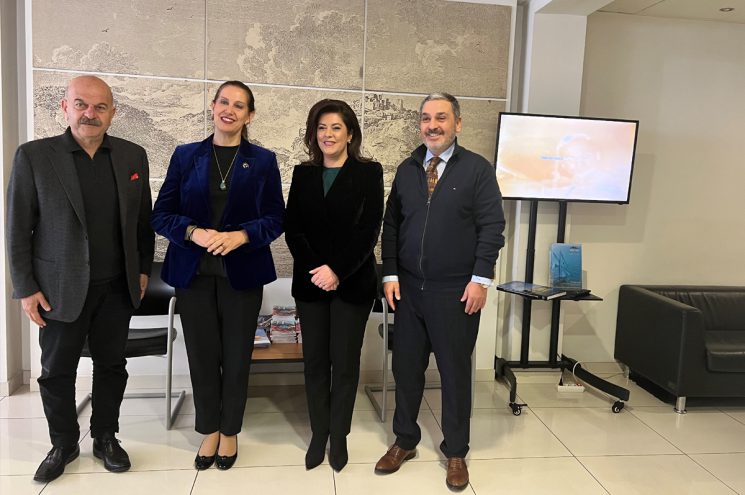 HATTA & FedHATTA meet with representatives of the Ministry of Tourism of Albania
Representatives of FedHATTA and HATTA met with a delegation of government representatives of tourism from Albania, which visited Greece, with the aim of strengthening cooperation in matters of tourism development and strengthening tourist flows.
The meeting was a continuation of previous meetings held by the FedHATTA with the Albanian side, and the goal was the further development of tourist activities between the two countries.
The president of FedHATTA, Lysandros Tsilidis, said: "Our contacts with the Ministry of Tourism of Albania have been constructive, and we know that we can derive mutual benefits in tourism by working together. All markets can contribute to the upgrading of tourism, in terms of tourist flows, knowledge, exchange of practices and wider strengthening of the tourism market."
The president of HATTA, Nikolas Kelaiditis, said: "Our relations with foreign countries are constantly being developed and we do not stop the fight for an outward-looking environment in Greek organized tourism. The modern challenges in the tourism industry in general but also in travel agencies, such as sustainability, the digital transition and the efficient operation of businesses make it imperative to build international cooperation."
The meeting was attended by the president of FedHATTA, Lysandros Tsilidis and the president of HATTA, Nikolas Kelaiditis, with the Albanian side represented by: the Minister of Tourism and Environment, Mirela Kumbaro, the general director of Economic Affairs and Support Services of the ministry, Sofjan Jaupaj, the advisor to the Minister, Erjon Uka, the personal assistant of the ministry, Blerta Cali, the Ambassador of Albania in Greece, Luela Hajdaraga, and the deputy head-plenipotentiary minister of the Embassy of Albania in Greece, Elvira Isufi.