Industry leaders brief the opposition on the tourism industry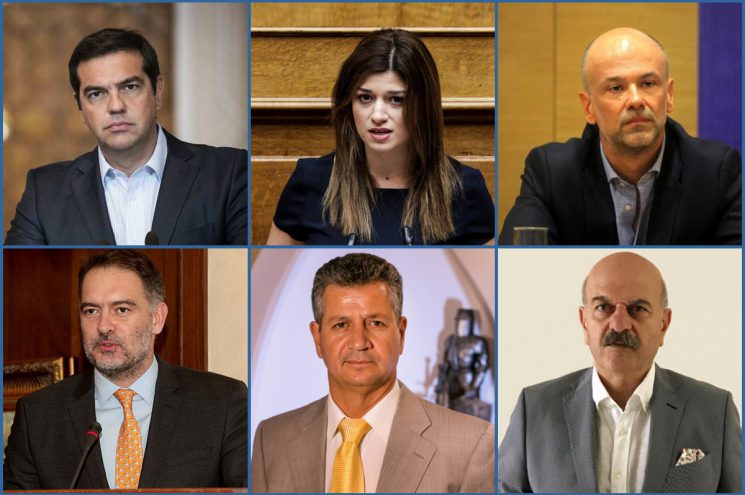 Leaders in the Greek tourism industry met with the president of SYRIZA Alexis Tsipras and the SYRIZA shadow minister of tourism, Katerina Notopoulou, with the sole theme being the current situation in tourism, and the solutions that must be given, urgently, for the survival of the industry.
The industry was represented by Lysandros Tsilidis, President of FedHATTA, Yiannis Retsos, President of SETE, Alexandros Vasilikos, President of Hellenic Chamber of Hotels. and Panagiotis Tokouzis, Chairman of Hellenic Confederation of Tourism Accommodation Entrepreneurs.
The measures proposed and discussed by the participants concerned the strengthening of the liquidity of tourism businesses, the flexibility and facilitation of repayment of debts and loans, but also the inflow of financial resources to tourism.
The President of FedHATTA, Lysandros Tsilidis, stated: "Among other things, in this substantive discussion, we referred to the change in the distribution of financial resources for the benefit of Greek tourism, supporting EOT, setting a more targeted and dynamic tourism promotion policy for Greece, but also creating programs to strengthen domestic tourism."
Mr. Tsilidis further said: "We have contact with the State on a daily basis. When we talk about tourism in Greece, we must talk about travel agencies and tour operators, because they are the ones who have the leading role on our tourism scene. These are the professionals who have been financially and operationally affected from the first day of this difficult situation. In ongoing teleconferences with ECTAA, the pan-European body of travel agencies, we have thoroughly analyzed the outcome of the measure adopted by France, Belgium, the Netherlands, England, Croatia, Italy, Spain, Poland, Denmark, Germany and Malta.
I am referring to the voucher as a credit note from the tour operator to the consumer. European countries that have adopted the voucher, or are proceeding with it immediately, have realized that it is an important tool for the sustainability of tourism – and we expect Greece to adopt it as well.
We listened with great interest to the proposals of the president and the head of tourism of SYRIZA, and they in turn listened to our views. We know that the State listens and is active, and that is why we are on standby for the next measures aimed at supporting tourism entrepreneurship. Now is a time for action and quick decisions, nothing less."