Greek MEPs of the European People's Party consult FedHATTA on COVID's impact in the travel industry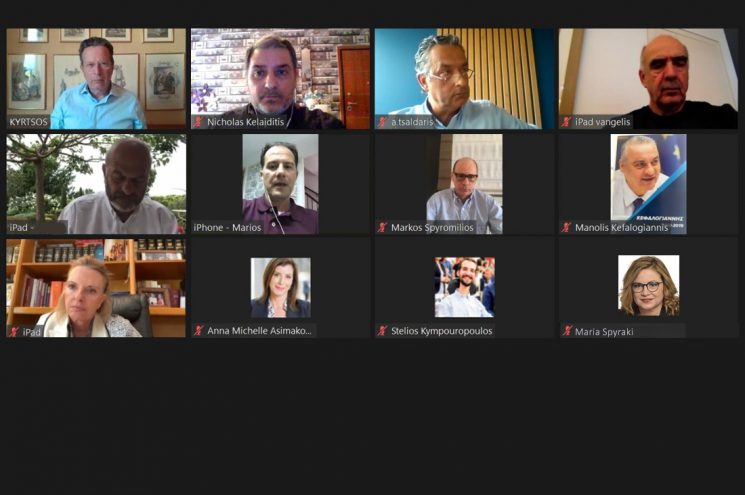 The COVID Coordinating Committee of FedHATTA met online with the Greek MEPs of the European People's Party, at the invitation of the group president Evangelos Meimarakis, to discuss the issues facing the travel industry due to COVID.
The Committee briefed the MEPs on the overall situation, and the efforts of FedHATTA, especially through ECTAA , the European association of travel professionals, to mitigate the impact of COVID on the industry.
In the briefing, the Committee noted that the first thing that is necessary for tourism companies is immediate front-end financing. Flexible forms of work are also necessary in order to maintain jobs at a time when companies have no work or income at all. The compatibility of the systems in force in the various Member States with regard to refunds for the cancellation of travel service contracts is very important and absolutely necessary, as well as the provision of guarantees for vouchers given in some countries (and in our country) instead of direct refunds.
In order to prepare for the next day, it is necessary to have and quickly promote the health protocols that will enable the industry to adapt to the new safety and health needs as soon as possible, but also to provide common, as far as possible, rules on the opening of borders, in order to avoid bilateral agreements by neighboring countries. Already, there is a channel of communication between our country and Cyprus, Israel and Egypt, in the framework of the cooperation agreements of FedHATTA with the respective bodies of these countries.
Mr. Meimarakis promised the help and support of the group in all matters and asked for the cooperation of the sector, so that the MEPs always have the necessary information that will allow them to intervene. The whole group put themselves at the disposal of the industry for further discussion, and FedHATTA applauds the group's initiative to establish direct contact and consultation with the tourism sector.
The meeting closed in an optimistic atmosphere, with the certainty that, despite the very serious difficulties ahead, Greek tourism, with the close cooperation of all, will take off again and grow.
Apart from Mr. Meimarakis, the meeting was attended by Eliza Vozemberg, member of the EU Committee on Transport and Tourism, and the MEPs Anna-Michelle Asimakopoulou, Michalis Kefalogiannis, Stelios Kympouropoulos, Georgios Kyrtsos and Maria Spyraki. Representing the Coordination Committee were Lysandros Tsilidis (President of FedHATTA), Nicholas Kelaiditis (President of HATTA), Markos Spyromilios (Vice President of HATTA), Marios Kammenos (Vice President of HATTA and Treasurer of ECTAA) and Aristides Tsaldaris (General Secretary of HATTA).