Greek destinations to participate in ASTA Global Convention 2020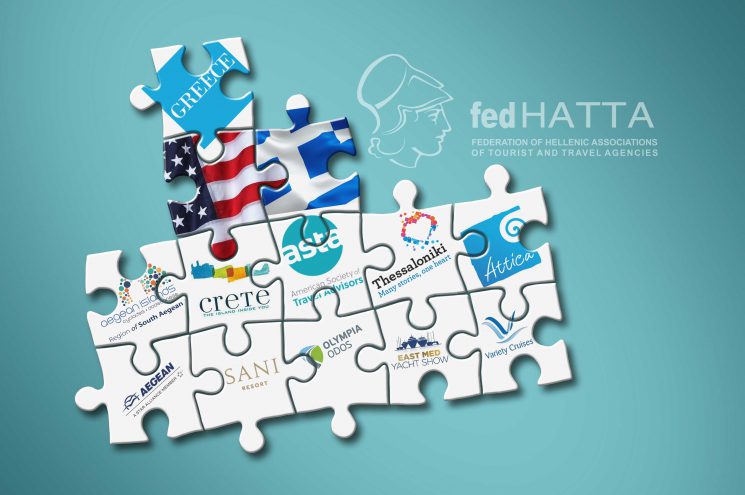 Leading up to the Global Convention 2020 of the American Society of Travel Advisors (ASTA), which takes place online, due to the global health crisis, FedHATTA has created a special, high-interest, tribute to Attica, the South Aegean, Crete and Thessaloniki, presenting these destinations to North American tourism professionals.
With messages from the Governors and the President of OTTH, presentations of the tourism campaigns of Attica, the Dodecanese and Cyclades, Crete and Thessaloniki, but also tourist services of our country, a preflight magazine was created, which aims to attract the interest of American tourist offices and tour operators and offer information on Greek destinations.
The presentation is introduced by the Ambassador of Greece to the USA, Alexandra Papadopoulou, the US Ambassador to Greece Geoffrey R. Pyatt, the Minister of Tourism Haris Theocharis and the General Secretary of GNTO Dimitris Fragakis.
The Global Convention 2020 takes place on August 25-28, with a large participation of specialized professionals in the American market.