FedHATTA brings Destination Greece to ASTA GLOBAL LIVE 2020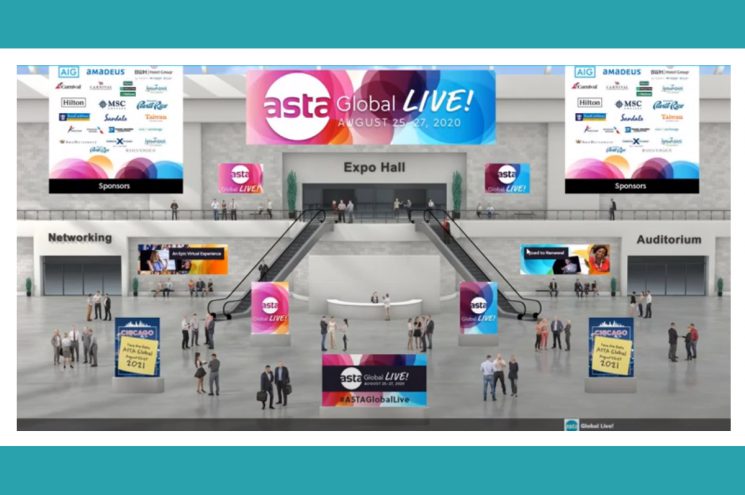 Greece participated in the online event ASTA Global Convention 2020, through the cooperation between FedHATTA and ASTA. The event was a great success, and featured presentations, speeches, educational and professional meetings, as well as a digital exhibition.
The event was addressed to members of ASTA (American Society of Travel Advisors), travel agencies and tour operators in the US and other countries, in order to keep them informed about the latest trends in the global tourism market, as well as international tourist destinations.
Travel agencies and their local and international associations were the champions of the Global Convention, highlighting once again the importance of their role in the global tourism industry, as the creators of the tourism product but also its distributors to travelers.
Greece participated with a multi-level presentation. FedHATTA, responding to the request of ASTA, created a video that presented Greek destinations to the members of ASTA, but also a series of thematic units (gastronomy, wine tasting, cruise, yachting, activities, culture, incentives, MICE, etc.). GNTO received the professionals at the GNTO digital pavilion, which operated from 25 to 28 August. Maria Kritharioti and Konstantinos Harokopos from the New York office of GNTO, hosted the pavilion and met with visitors in dozens of B2B meetings.
The most common questions that were asked in the pavilion concerned, first and foremost, the measures in the context of the pandemic, but also destinations in the islands and mainland of Greece, forms of alternative tourism, etc.
Digital material included publications of GNTO, but also material from selected Regions (Attica, South Aegean, Crete and the Thessaloniki Tourism Organization) presented as preflight magazines, and this material will remain available online, providing information to tourism professionals through texts, photos and videos.
FedHATTA President Lysandros Tsilidis said: "The summer season of 2020 is one of the most critical we have faced. Nevertheless, we follow the flow of events, taking action and looking for opportunities to promote Destination Greece abroad. The ASTA event has a large audience, not only in North America, but also in other countries around the world. Our vigorous collaboration with ASTA is important for the Greek tourism industry and will continue in the near future."