FedHATTA at the 9th Greek-Turkish Tourism Forum in Izmir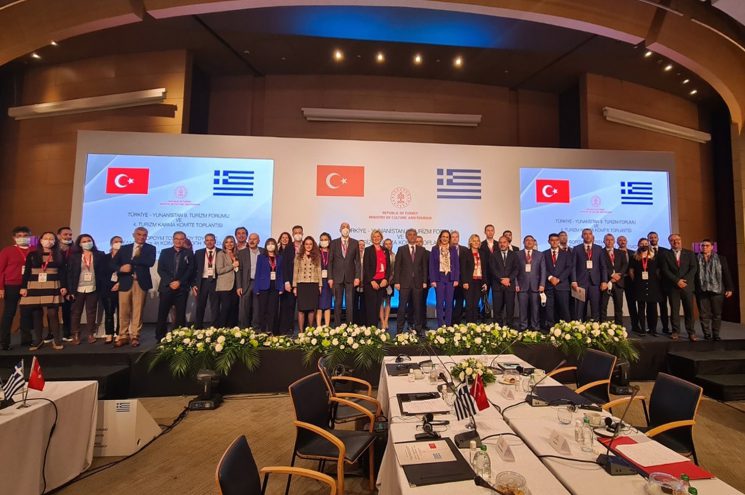 Joint travel packages, upgraded transport, yachting and cruising will stimulate tourism between Greece and Turkey
A high-level Greek delegation participated in the 9th Greek-Turkish Forum for Tourism and the 4th Joint Committee on Tourism that took place on November 17 and 18 in Izmir. The delegation included the Greek Ambassador to Turkey, Michalis Diamesis, the Secretary General of Tourism Policy and Development Vicky Loizou, representatives from Enterprise Greece, SETE, Hellenic Chamber of Hotels, Hellenic Hoteliers Association, FedHATTA, and the Greek travel industry.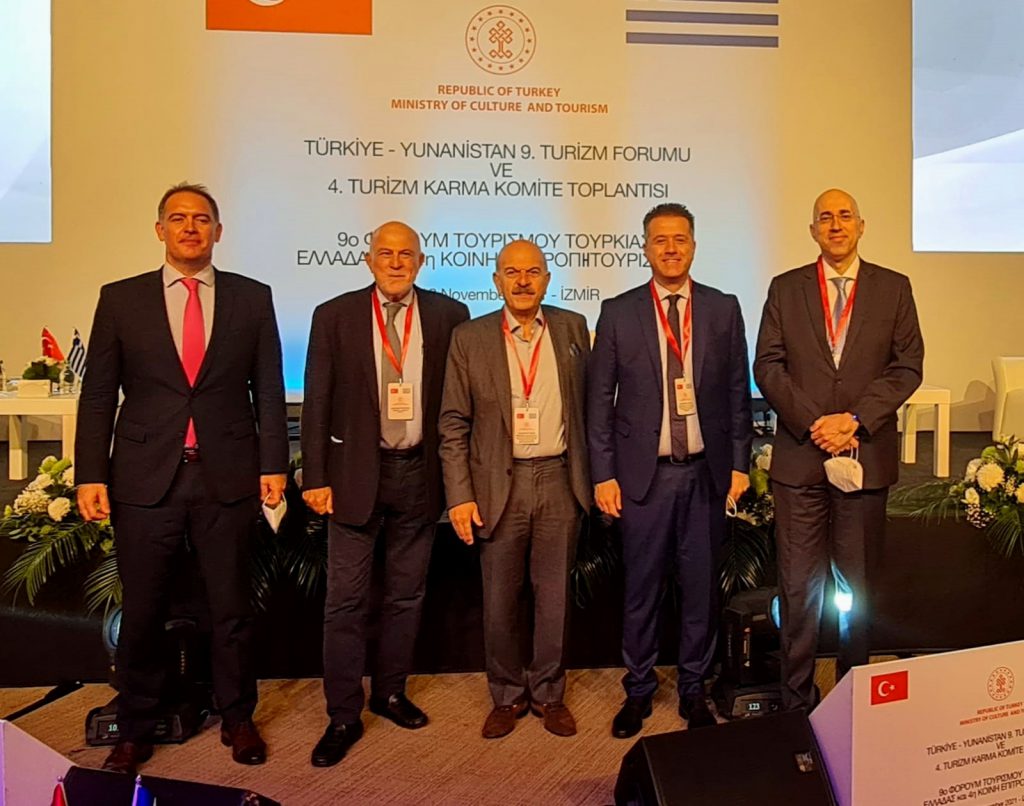 Discussion at the event centered on ways to boost tourism between the two countries, as well as from third countries, with the main issue being post-COVID recovery of tourism. On the first day, presentations of both Turkish and Greek destinations were made, while on the second more extensive discussions took place.
Lysandros Tsilidis, addressing the Forum, referred to the historic ties between the tourism operators of the two countries, initiated in 1991 with a meeting between HATTA and TURSAB and stressed the importance of strengthening transportation links between the two countries, by rail, road and air.
Mr. Tsilidis highlighted the growth potential in the cruise industry, which already ties the two countries together, as well as the need to promote green and sustainable tourism as we move forward on the road to tourism recovery.
Discussions between the two delegations were fruitful, and focused in particular on expanding rail connections between the two countries and easing visa restrictions. Day trips and other short excursions, not involving air travel, are popular in both directions and could be further supported.