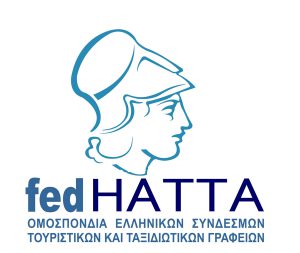 FEDHATTA, the Federation of Hellenic Associations of Travel & Tourist Agencies, is the nationwide representative of the entire travel agency sector in the relevant national, European and international organizations. Established in 2002, it aims to unite and strengthen the associations of travel agencies in Greece.
FEDHATTA, through its member associations, represents approximately 2.500 travel agencies, employing approximately 22.000 people, across Greece.
FEDHATTA member agencies span the range of tourism products – conference & event, cultural, religious, recreational, yachting, luxury etc. tourism – and include coach companies. The agencies develop the Greek tourism product and handle all aspects – hotels, airline and ferry tickets, transfers, tours, visits to archeological sites, conferences – for Greek and foreign travelers throughout the country.